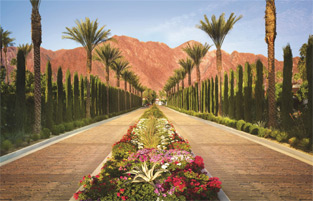 New HQ meetings will take place at The Embassy Suites and The LQ Resort.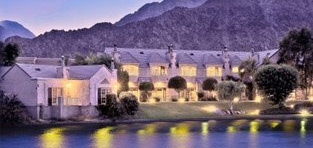 CCOLQ Headquarters from 2010-2015 The Chateau at Lake La Quinta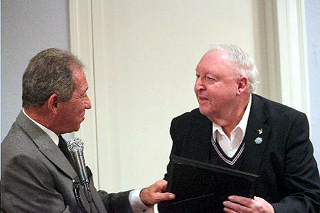 Our meeting on January 21st, 2015 at The Embassy Suites Hotel honored former Mayor Don Adolph, as our main guest being presented by Chairman Sylk with The CCOLQ "Certificate Of Excellence" Award. We and many city and county notables acknowledged Don's 23 years of leadership, commitment, and accomplishments to the City of La Quinta. This meeting gave us all an opportunity to thank him.
California State Senator Jeff Stone with his good friend Robert Sylk
Embassy Suites La Quinta Hotel & Spa
50-777 Santa Rosa Plz, La Quinta CA 760-777-1711
Off of Calle Tampico next to The Sand Bar Restaurant