Our mission
is to empower La Quinta's residents to have a voice in city governance through leadership, advocacy and support.

Our vision

is to assist those committed to working together for the betterment of La Quinta and facilitate open communications on all matters that concern its residents.
CURRENT ISSUES
Click on a topic below to read the news and
submit your comments: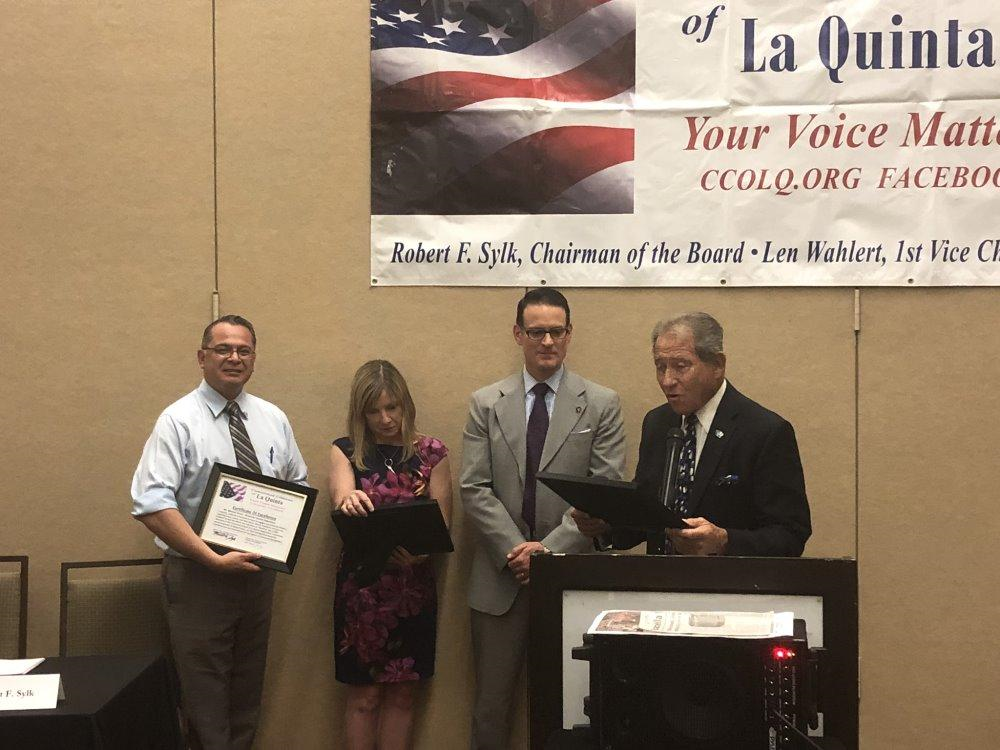 What a terrific meeting tonight at The La Quinta Resort from 5:30 to 8:00pm and no one left listening to Past Mayor Don Adolph rip into the present Council's decisions, Mike Hestrin the Riverside County DA, Manny Perez the County Supervisor and past Speaker of The CA House, Dante Gomez Esq on New Council Districts, Julie Makinen The Exec Editor of The Desert Sun Newspaper, The Salton Sea Directors Bryan Williams and Frank Ruiz, The Mgt Team from The Epoch Times, and the always blunt and straight talking Chairman Robert Sylk on how to improve La Quinta was the best. The Awards to Hestrin, Perez, and Makinen was met with rousing applause as well as local awards to Gomez, Gray, and Williams. All 185 guests were thrilled. Nice to see Doug Hassett, Mitch Blumberg and others attending. But of course our esteemed City Council stayed away. Next two (2) meetings will be in Oct/Nov and Dec 2019.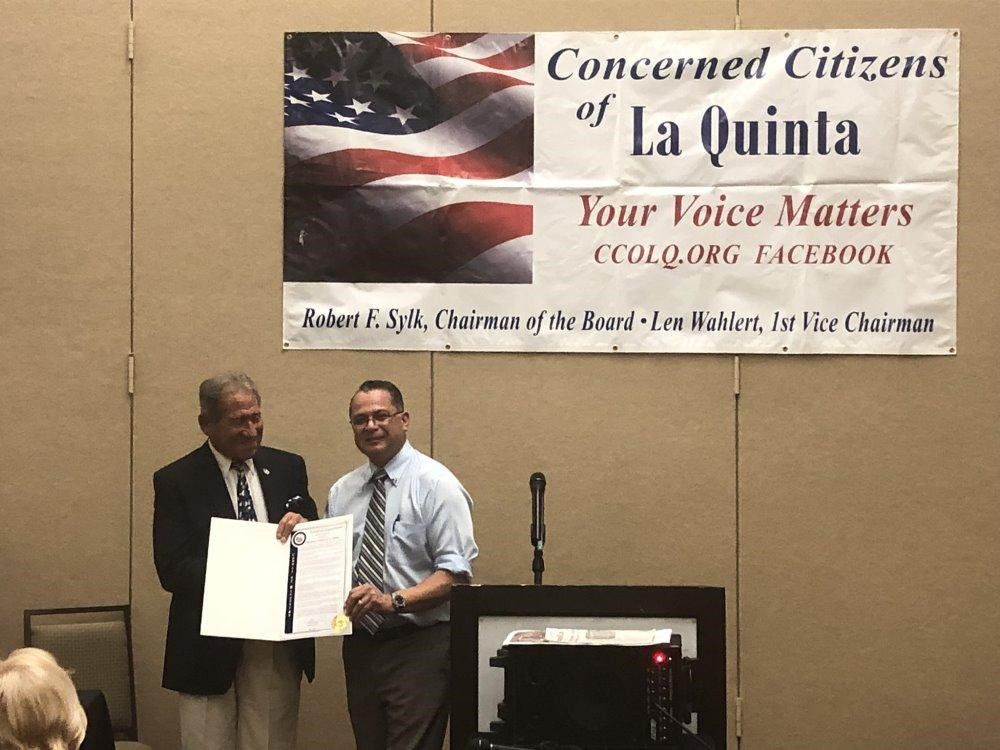 Robert presented with The Board of Supervisor's Proclamation Honoring Robert and the CCOLQ Organization for "fulfilling a noble and vital purpose for outstanding civic involvement to the betterment of La Quinta and best wishes for continued success".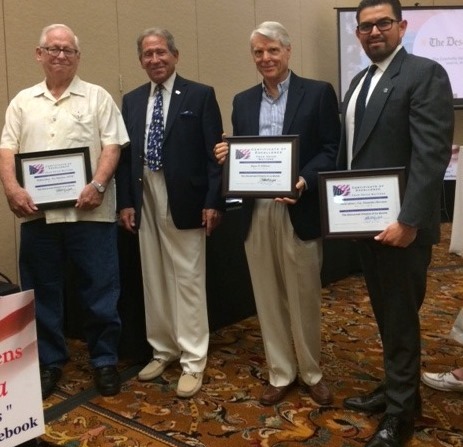 Robert Awarded "Certificates of Recognition" to CCOLQ Members Richard Gray, Bryan Williams, and Dante Gomez for their hard work in preparing our issues for tonight's presentation.
Let Us Hear Your Voice
SUBMIT YOUR COMMENT
CLICK HERE

To submit your comment or question on new topic.
To respond to current topics, use the links at the lower left.
VIEW COMMENTS FROM OTHERS


1-22-2015
Hi Mr. Robert Sylk,
Job well done and thank you for introducing myself and Farida at the wonderful tribute to Don Adolph event with The LQ High School Symphony Orchestra on January 21, 2015.
We 2500 residents of Trilogy owe you a great deal for forming and leading our group and in particular your foresight to pursue your recommended objective, from day one, namely to get the 40 acre BIO/Mass plant closed.
First, it did not seem realistic to me to get that far but the longer we worked with your guidance on this case the more convinced I became that your step by step plan is and must become our objective.
Trilogy is now 100% odor free! I can't tell you how life has changed for many of us and how we appreciate clean air that we missed for so many years.
You are the one that made the monumental difference in this plant closing for which we are ever so thankful and grateful to you and the entire CCOLQ Organization.
Make it an awesome day. Farida and Fritz Bachli.
Note: I passed on your greetings and best wishes to our Kathy Housel.