Our mission
is to empower La Quinta's residents to have a voice in city governance through leadership, advocacy and support.

Our vision

is to assist those committed to working together for the betterment of La Quinta and facilitate open communications on all matters that concern its residents.
CURRENT ISSUES
Click on a topic below to read the news and
submit your comments: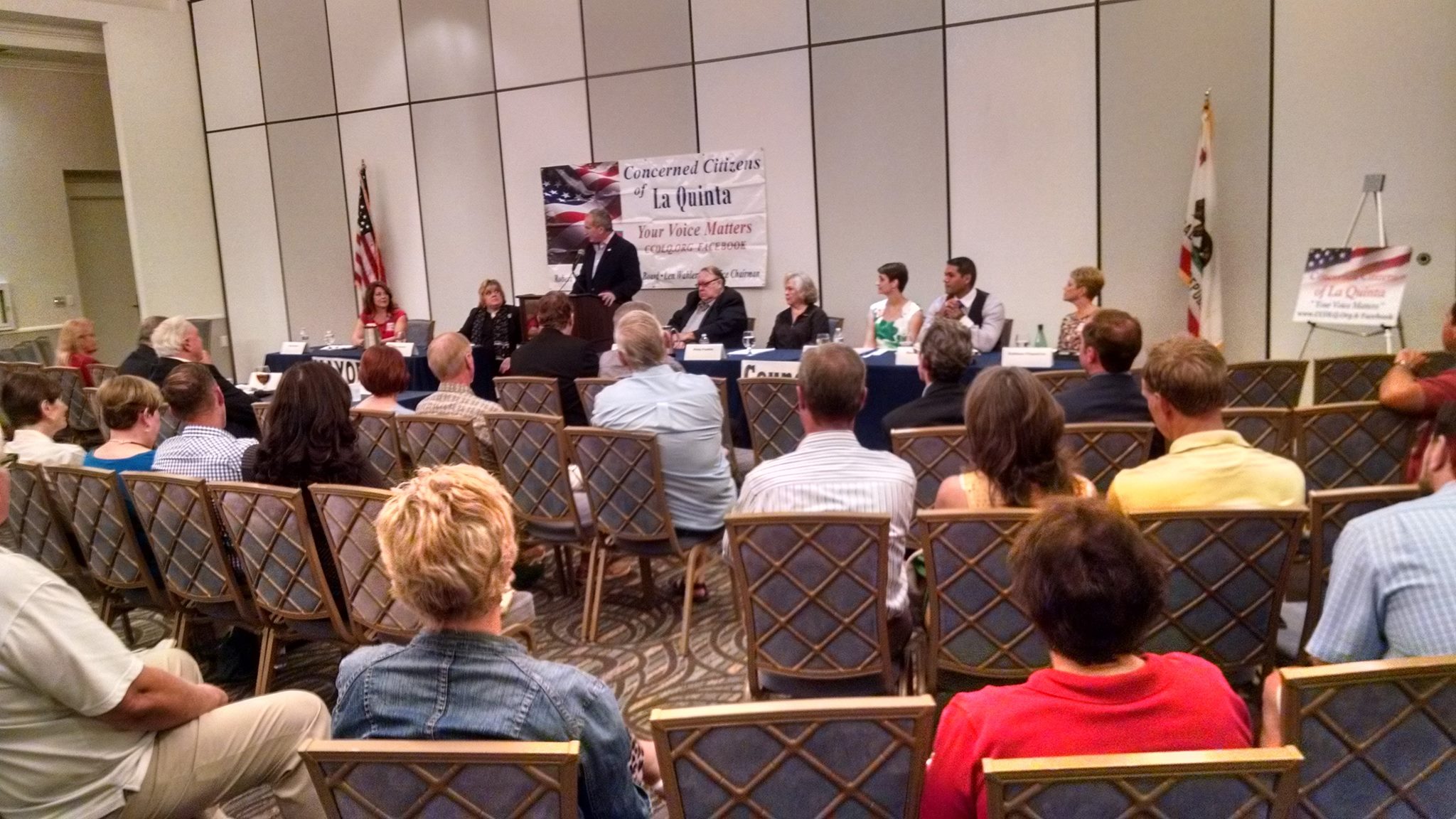 Eighty-five (85) attendees plus seven (7) candidates at The CCOLQ Candidates Forum shows Senator Jeff Stone giving the Opening Remarks. Assembly Candidate Greg Rodriguez and Chairman Robert Sylk also spoke eloquently. All seven (7) Candidates were grilled for 90 minutes and wore their bulletproof vests because of the toughness of the questions individualized for each candidate.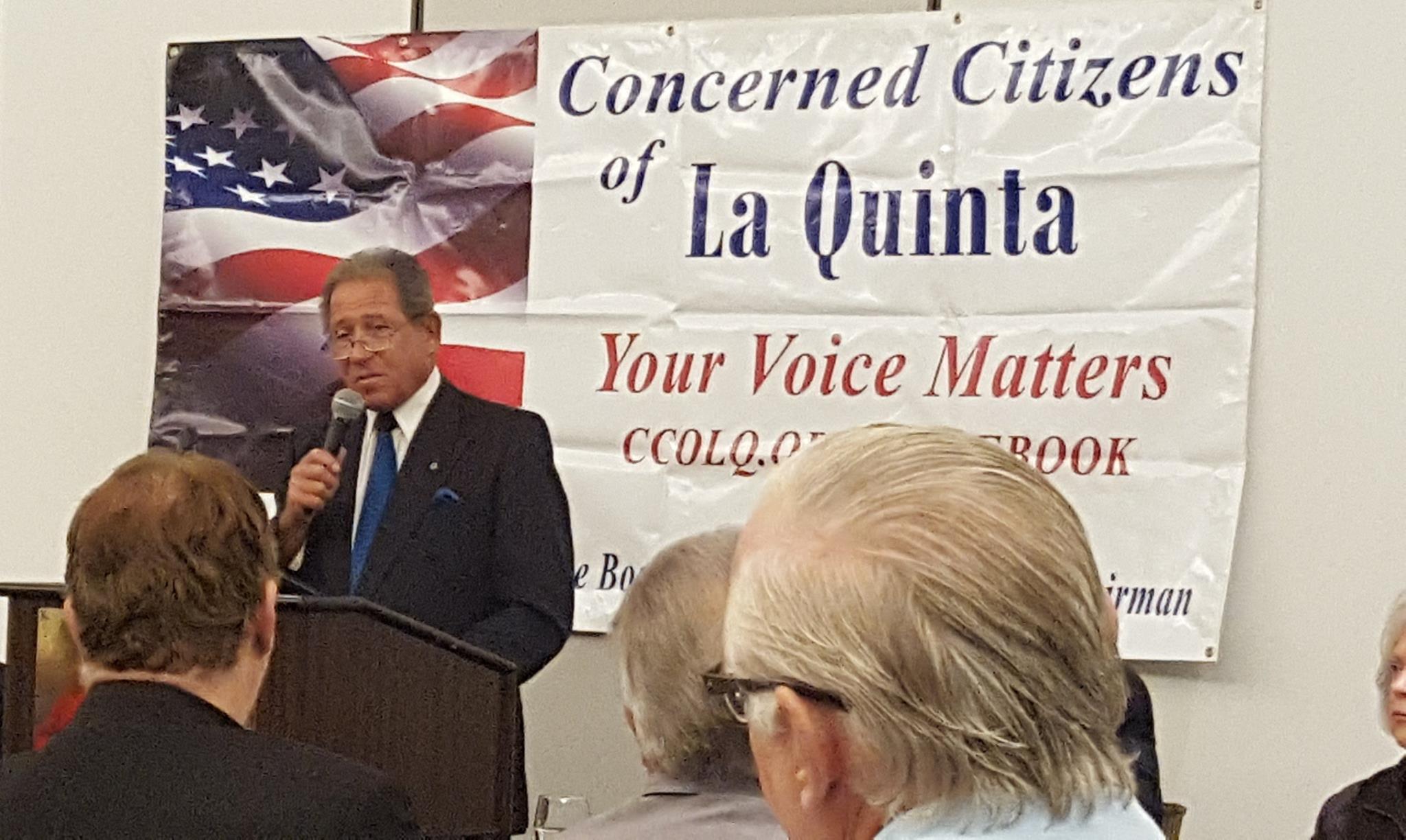 Robert's opening remarks October 12th, 2016 at CCOLQ Candidates Forum.
Let Us Hear Your Voice
SUBMIT YOUR COMMENT
CLICK HERE

To submit your comment or question on new topic.
To respond to current topics, use the links at the lower left.
VIEW COMMENTS FROM OTHERS


1-22-2015
Hi Mr. Robert Sylk,
Job well done and thank you for introducing myself and Farida at the wonderful tribute to Don Adolph event with The LQ High School Symphony Orchestra on January 21, 2015.
We 2500 residents of Trilogy owe you a great deal for forming and leading our group and in particular your foresight to pursue your recommended objective, from day one, namely to get the 40 acre BIO/Mass plant closed.
First, it did not seem realistic to me to get that far but the longer we worked with your guidance on this case the more convinced I became that your step by step plan is and must become our objective.
Trilogy is now 100% odor free! I can't tell you how life has changed for many of us and how we appreciate clean air that we missed for so many years.
You are the one that made the monumental difference in this plant closing for which we are ever so thankful and grateful to you and the entire CCOLQ Organization.
Make it an awesome day. Farida and Fritz Bachli.
Note: I passed on your greetings and best wishes to our Kathy Housel.